OK, everybody. Usually this is where I, Phoenix, would do a review of a movie, in pretty shitty taste, but today, I will let my friend come into play. Oh, DOCTOR FRANKENSTEIN!!!! Do a movie review.
Danke, dummkopf. I am Doctor Frankenstein here with, contrary to popular belief, a movie lesson 101. We are going to cut open movies and replace them with previously existing ideas. They call it editiing, I call it SCIENCE!!! Now, today's lesson:
This is a movie that is hated amongst critics for being too mean spirited and such, but I say BULLSHIT! Some things were out of place. It is the interest of SCIENCE to figure out what could've been and what should've been. Let's begin with a plot summary.
Detective Ford Fairlane, played by Andrew Dice Clay, is a hip cat in Hollywood who specializes in the Music Industry, thus earning his nickname "The Rock-and-Roll Detective". He, however, despises the moniker and his current profession as it only makes him gifts, not money. A call from his friend at a local radio station gives him the opportunity to make a hefty sum for a catch: Find a groupie named ZuZu Petals and bring her back. Unfortunitely, another person wants her as well, offering twice the amount than his friend. All seems fishy until a sceme is unraveled of a scam from a big time record company and the macguffin of the film is involved in it: Three Binary Discs that hold the answer to who and what was done. Will Ford figure out who done it?
CLASS IS IN SESSION, everyone. Take your seats. Take your seats now.
Now before we begin, has anyone read up on the manuscripts given to them before the sesson began? No? Well, here it is, the early draft of Ford Fairlane.
http://www.dailyscript.com/scripts/ford-fairlane_early.html
Read up on it before we begin.
Now that we're all read up, let's begin.
First: The Main Character.
There's a shady spot as to what was the film written for. Perhaps it was a Andrew Dice Clay film, perhaps not. It's is up to opinion to decide what would be suitable. Consider the following of the current timeframe:
Bruce Willis. Perfect blend of comedy and action, before Die Hard just kept him in the action realm. If you've seen Hudson Hawk, I think you'd agree with me on that. However, where Andrew Dice Clay played it like Andrew Dice Clay, Bruce Willis could play it too dull like usual recyled star vehicles out there. It's a good idea, but it's not always about a pretty face.
Second: Situation.
The film did do a great job with putting Ford's situation from zero to zenith. He's a tired Rock and Roll Detective, he's fed up with the gifts, the lifestyle, he's bitter, it makes better sense that he'd want out, right? Technically, it doesn't work that way.
(SPOILERS! Turn on your soundproof headphones if you have not read nor watched the manuscript and/or hard celluloid copy)
By the end, It seems that it was all forced to inspire character change in Ford, after all, his house was blown up and his car. It happens in the early draft, but by this point, he's lost his friend and solved ONE case. By this point, he's seen as a complete jerk. It's at this point that he rather do his job with interest of serving and protecting. Right? While it seems forced, in my opinion, it does give us that "I'm tired now and I wanna give up" mentality. Ford's done with his job, his house is gone, his car is gone, even his secretary, whom he refers to his girlfriend, leaves him. It's the breaking point that with all the glamor, all the glory, it's worthless to begin with. Not much to edit, right? But let's talk about the plot and villain, not altogether.
Third: The Crime.
There's a dead rock star, a dead DJ, a missing groupie, a record scam and Ford is in this somehow. First, the case is a missing persons. However, after getting the case, his friend gets killed with only the clue being a .45 sheet cover with the words "ART MOONEY" on it. After being given more than enough for the same case, he uncovers a fishy plot over a scam, which was slightly mentioned by Julian Grendle, the producer of the popular Grendle Records. Ford, after having found ZuZu, the missing groupie, Ford believes that Colleen Sutton, Grendle's wife, the person who hired him to find ZuZu after his friend offered, is behind a scam because she hates him and when the Rock Star, Bobby Black, and the DJ, Johnny Crunch found out, they were killed. Long story short, the clues are found in Three CD's all that disclose information about the scam, where...
(SPOILERS: Get those headphones on)
Julian Grendle is actually behind all this, in spite of his father, who created the company and left little to Julian. Seems fair, but ZuZu was worthless all along. Also, Julian's plan was to frame another of Ford's friend, Don Cleaveland, who is also a record producer. You think this was to get the competition out of the way, right? No, no mention of this at all. Just a frame up to clear his name. It's shoddy and made no sense. It's all up to opinion, however. Let's talk about Julian Grendle.
Fourth: The Villain.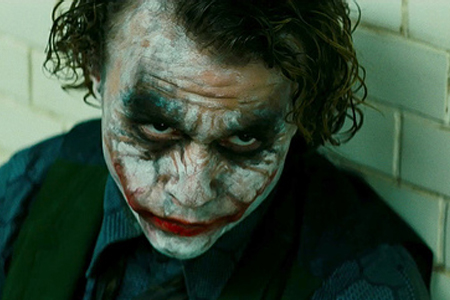 Julian Grendle, played by the villanous of them all: Wayne Newton. Yes, Wayne Newton. He plays a bitter record producer that cooked up a scheme to rip off his own company, WHY? Cause he got little in his birthright and wanted to make more. What makes no sense is that he's got the company, he can make the money anytime he wants, why rip off your own products. Apparently, you need to pay in order to get a singer to be a part of your company, but still, do any singers even READ? Contracts could be in fucking braille and a singer would sign just to make money.
But the scheme is not the point here, it's the character. Grendle was portrayed in the draft as deaf, bitter, and suffering from delusions of artistic values, always playing classical music within his head. The motive goes from "I just wanna make money" to "I hate music, so let's destroy it all". However, it still has the former, but trust me, you can sense Grendle's hate for music. Again, up for opinion.
Finally: Dialogue.
Forget Dice Clay is your star, what would the writing be for? Well, at least one line in the draft is a Dice Clay writing. "Clint Eastwood? I fucked him." But aside from that, who would you believe the dialogue felt right for. Opinions?
Let's get to the end of our lesson. Comment opinions at the bottom. Edit this idea any way you want. Either way, Ford Fairlane is always a cult classic.
Class will be dismissed... wait, I have no clock. Guess we'll never know.