From a conceptual viewpoint, Pendleton Ward's animated crack-fest, "Adventure Time", drowns itself in an ocean of bewilderingly ambitious and thought-provoking ideas. Finn the Human and Jake the Dog's trippy, colourful setting of high fantasy galore is supposed to be, in fact, a post-apocalyptic world completely reshaped by a nuclear holocaust that wiped out all life as we know it - the one event cleverly referred to as the "Great Mushroom War." The end result was the Land of Ooo, which might very well be the kind of noise one would make after miraculously reawakening from a drug overdose.
"Ooooooooooooo..." 
The comparison with drugs might suit the overall depiction of this wondrous universe far better than you might think, as it is was conceived as a rather baffling mash-up between Hayao Miyazaki's films, indie comics, Max and Dave Fleischer's cartoons, "Pee-Wee's Playhouse", "Dungeon & Dragons" and several videogames. If you add to this formula two main characters talking in a (rather annoying) slang forcefully taken from a 1990's "bro-comedy", you basically get every stoner's LSD-induced dream come true.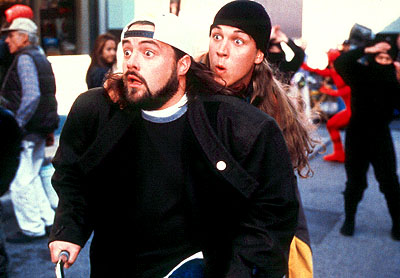 "It's Adventure Time!" 
Considering the aforementioned premise (and the fact that Finn is literally the only human in Ooo), it could be deduced that "Adventure Time" is actually an elaborate and profoundly nihilistic metaphor representing the tragic detachment from reality of the stoners' generation. Thus, this fantasy universe might just be a sad illusion devised from the cocaine-besieged mind of humanity's sole-survivor from the nuclear cookout, whom is currently exhaling his last breath on the remnants of his basement couch. Another, slightly less melancholic, key-analysis on this particularly befuddling diegesis would be the idea that this show serves as an allegory about childhood (a very 90's brand of childhood, that is), which would make Ooo look like the product of a 14 years-old boy's feverish mind - still under the effect of heavy drugs, that is.
High concepts aside, the overall execution lacks the necessary push to make this show really great - in my personal opinion. Specifically, the two main characters are incredibly annoying due to their awkwardly implemented slangs, which make almost every attempt at comedy feel forced or just plain out-there. Random humour would be the key-word when it comes to describe "Adventure Time"; the kind of weirdly enthralling self-amused mind-flipper that feels tragically close to its spiritual predecessor, "The Marvelous Misadventures of Flapjack" (Pendleton Ward's first job as writer and art-designer), a show that filled itself with unsubstantial, gratuitous weirdness in order to feebly mask its complete lack of anything even remotely humorous.
"It's Adventure Time.... Not!"
If the original 2008 animated short that inspired "Finn and Jake's Excellent Adventure" gave us any clue about the type of direction the subsequent show would end up traversing, the "Flapjack" paradigm seems to be the first thing that comes to mind - sadly enough. Now, I suppose that if I had to describe the infamous pilot episode's "plot", I should probably adopt the same level of uncomfortably forced "bro-dude" language featured in the show. As such, here we go.
-
Aw man! This cartoon is, like, totally awesome! There's this radical kid and his cool talking-morphing, dog-thingy and they're, like, totally adventurin' and stuff.
Suddenly, they spot this gnarly flying rainbow unicorn (which is totally not gay), they follow it and ask: "Yo, s'up, gnarly unicorn dudette?"
But she talks in this tubular alien accent and they aren't down with it. So, here comes this totally uncool Ice King dude throwing blue shit at the rainbow-thingy and he's, like, 'napped this Bubblegum princess-lady gal.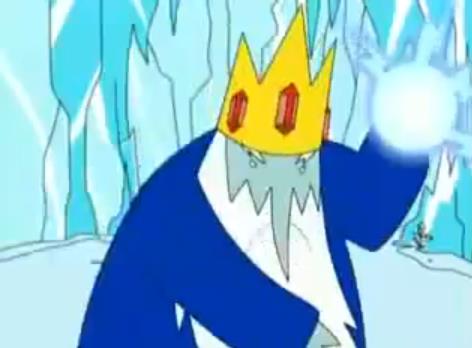 So, the radical kid is like: "Yo, let's totally save this chick from that Jurassical buttmunch!"
And the dog-thingy is like: "That's mathematical, bro!"
Then, they kind of pass through this random giant monsters and Rad-K fights with the Ice Dude while Dog-Man tries to get laid with the gnarly unicorn and… a bunch of stuff happens.
Wow! Dude, lay down that joint! There's no way you just met Abe Lincoln! This toon is like the most excellent thing ever! So, R-Kid pulls out this badass sword of ultimate radical-ness and kicks the Ice Douche's butt. They, like, save the sexy princess chick and she would totally get laid with them but they don't need no dame so they go to another bodacious adventure and whatever. This stuff is outrageous!
-
To summarize: this short is effectively the visual equivalent of a brain-damaging opium-induced trip. It's an unwieldy piece of cartoon randomness that fills itself with ear-bleeding voice performances, head-scratching humour without any form of cohesive timing and a particularly ugly character-design, all combined into six minutes of poor quality animation.
Honestly speaking, it's hilarious. The kind of accidental, "so dumb it's great", histerical product that can be easily exploited and made absolute fun of to the point of inspiring an unexpectedly huge Internet following and a subsequent full-fledged series. That would be the story of this show in a nutshell.
-
My score for "Finn and Jake's Tubular Adventure in Crak-Land" is:
Pink Elephants on Parade: "Wow! Dude, lay down that joint! There's no way you're seeing pink dancing elephants!"
-
Just remember, kids: drugs are bad for you.
Now if you'll excuse me, I have to write my weekly report to Princess Celestia about the magic of Friendship… but first, I think I'm going to ride this cool white dragon-dog thingy that just popped out of my closet.
"It's Adventure Time!"