If I was stuck on a rocket ship and blasted off into outer space, I would need a few things: The complete works of Genesis, my beloved teddy bear Dick, and my movie collection. I could not face the vastness of space without my DVDs.
But every year the list of movies that become "must own" for me dwindles. This year there are only three: The Avengers, The Dark Knight Rises, and The Hobbit. That doesn't mean others movies won't become must own once I've seen them: I'm excited for Prometheus, Ted, The Expendables 2, Dredd, and Taken 2. However, those movies don't leave me lying awake at night, fantasizing about the awesomeness that awaits me in the theater.
Sadly, next year promises even fewer films that have my geek glands salivating. Only the top movie on this list is one I regard as "must own before being shot into space" worthy, while the other five promise to be amazing even if they aren't "necessary" additions to my library.
6. Man of Steel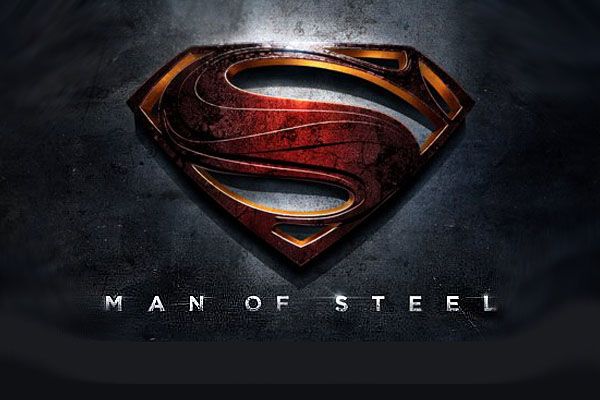 Pros: This movie has three big names attached to it that make it a must see: Christopher Nolan, Zack Snyder, and Superman. While I was saddened that Superman Returns didn't garner a sequel, I suppose it is time to lay to rest the Richard Donner era and see where Kal-El could go in the 21st century.
Cons: Superman: The Movie is my favorite film of all time, and while a new generation may prefer Snyder and Nolan's new take...I don't really need it. If an announcement were made tomorrow saying, "Man of Steel Closes Down Production, All Footage Burned," I wouldn't be heart broken about it.
5. Anchorman: The Legend Continues
Pros: Anchorman is high on my list of my 100 favorite movies, and a sequel that moves the action into the 1980s could be a lot of fun.
Cons: I love Ron and the Channel 4 News Team, but did we really need a sequel? I could be wrong, but there's always the chance that the first movie said everything that needed to be said about Mr. Burgundy.
4. A Good Day to Die Hard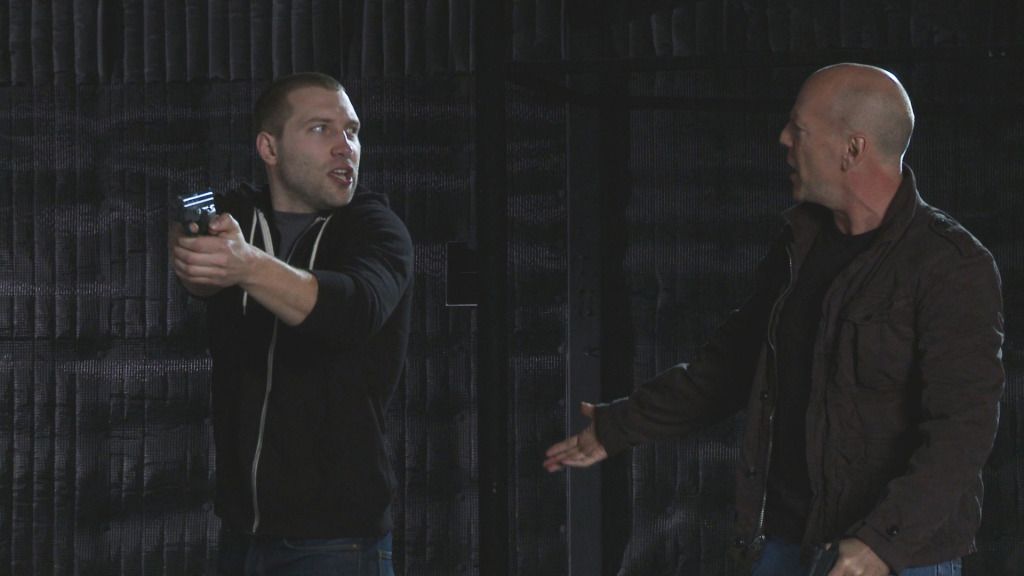 Pros: I regard Die Hard 1 & 2 as the best action movies ever made (they tied for the #20 spot on my list of my 100 favorite films). With a Vengeance and Live Free were both also fantastic action movies. John McClain is, without a doubt, the best bad ass action hero of all time, so of course I'm down for another adventure.
Cons: Bruce Willis is old. The man is pushing 60, and its starting to show. And with Die Hard 6 apparently already in the works, I see nowhere for this franchise to go but into Kingdom of the Crystal Skull territory. At some point Willis, Stallone, Schwarzennger, and Ford need to hang up their guns and start playing kindly grandfathers.
3. Untitled Star Trek Sequel
Pros: Abraham's is back, the amazing cast is back, and apparently Kahn is back. The first movie was my favorite film of 2009 (video review coming soon!), and I'm eager to rejoin the mission of the new Enterprise crew.
Cons: While Star Trek opened up the world to limitless possibilities, a sequel narrows those possibilities down to one specific adventure. By the end of Star Trek I felt that...well...maybe that should be the end. Everything has come full circle. Unless this sequel can boldly go where no Trek franchise has gone before, I fail to see the point.
2. The Hobbit: There and Back Again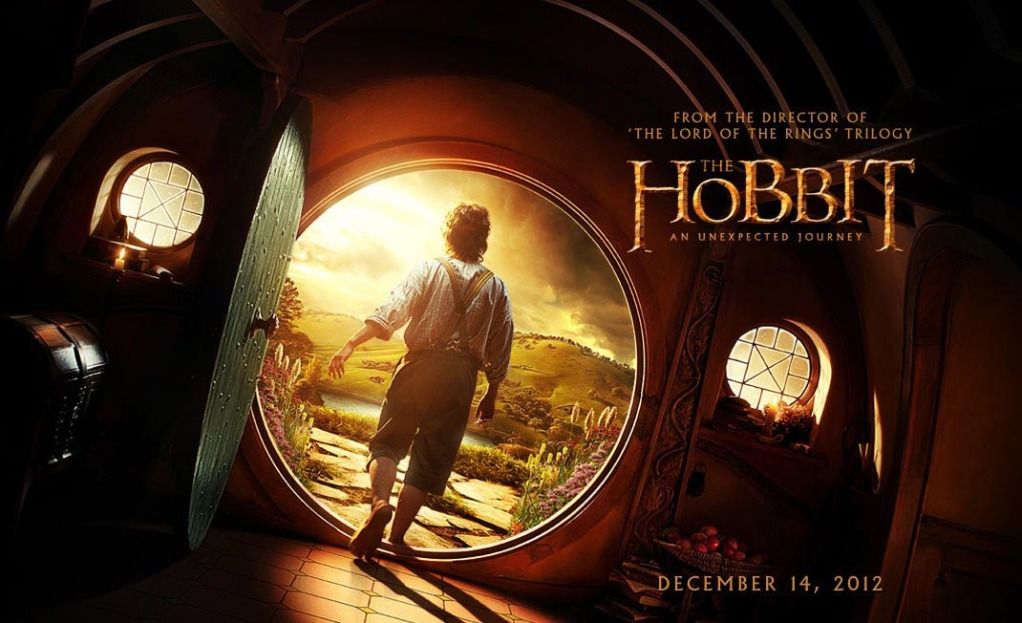 Pros: Though I would have preferred a single Hobbit movie, I have no doubt that this will be an epic unlike any to come for the next several years. And since I'll have already seen half the movie this year, I'll be eager to see Peter Jackson finally put Middle Earth to rest.
Cons: Lord of the Rings was high on my list of 100 favorite movies (#2) for one big reason: It felt like one giant film. The Hobbit runs the risk of botching the flow Jackson established in his trilogy. While events in these films will lead into LOTR, its very much a separate adventure, and an anti-climactic way to end the saga.
1. Angry Video Game Nerd: The Movie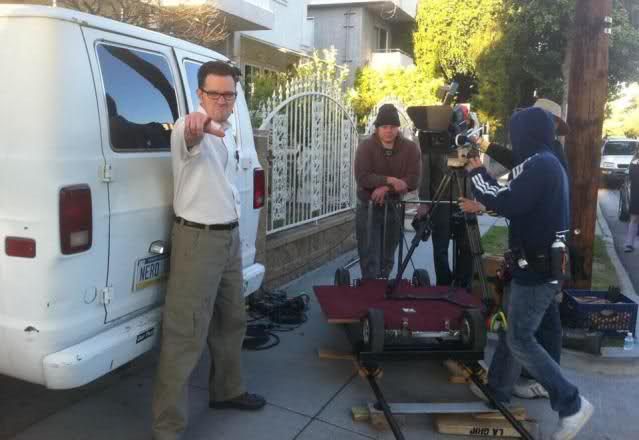 Pros: James Rolfe. Even with all the hype surrounding the other movies on this list, the name "James Rolfe" is all this movie needs to be at the top of my list. And while this may not be an "original" concept (after all, the web series has been around for over half a decade), AVGN promises to be the most original movie of 2013 (or whenever the hell it comes out). With a plot that includes zombies, aliens, a Godzillia style monster, and a huge world expansion for the Nerd (from best friend Cooper to a potential love interest), how could this not be at the top of my list?
Cons: It could suck. While I have faith in James, the fact is his movie sounds extremely ambitious on a budget of just over $300,000. While money doesn't always make for a good movie, I would hate to find that the budget has forced the Nerd's big screen debut into being nothing but a longer version of what we've seen on-line.
And that's it. "But James," you're asking, "what about Iron Man 3 and Thor 2?" After The Avengers, I feel I don't need to see those movies. Will I see them any way? I'm sure I will. Will I enjoy them? Probably, but I don't feel like it'll be the same. I know those movies are gearing up for Avengers 2, but...I don't really need to see the further adventures of those characters. I saw one great movie with them all together, that's good enough for me.
Perhaps I'm just burned out from all the sequels, remakes, and reboots. What makes the movies above the exceptions? Well, Man of Steel is rebooting a franchise that began way back in 1978, so enough time has passed to justify it. And while the world may not be crying out for another Die Hard or Anchorman, I'm sure they'll still be fun movies. Star Trek and The Hobbit are going to take worlds I love into new directions, which is always exciting.
And then theres The fucking Nerd. After The Dark Knight Rises, AVGN is at the top of my must see list. This is a movie I lie awake geeking out about, not just because I've loved the web series since it began, but because it'll be something different. I've spent the last four years with Tony Stark and Bruce Wayne, and its been great, but I'm ready to move on. I want to see something new on the big screen. Here's hoping Mr. Rolfe can deliver.