Before reading the article, watch the video of Renegade Cuts by Leon Thomas.
http://thatguywiththeglasses.com/videolinks/teamt/leon-thomas/renegade-cut/36080-renegade-cut-in-defense-of-asylum
Now, onto the shit.
Dear god. I hate this company. OK, I get they're no different than Hollywood. The CGI crap, the blockbuster/mockbuster rush, the unoriginal content, the crappy ass acting. They, however, show no class in comparison with Hollywood. They pay for the content, they can work with or aside the content, like every comic book, novel, and reboot released. They take liberties to be successful financially and critically, despite them being all money and no artism.
                                                  Just shit in a bag and call it Star Wars.


The Asylum, however... they are vultures. They wait for the right time for the release of a movie or DVD release of a famous blockbuster and send their shit out for the droves of people to buy with no focus. It's sickening. They aren't the independent companies that Leon Thomas says they are. They are vultures. Real Independent Companies sacrifice money for artistic and financial success. Most of the time, the artistic is achieved, but not the finance. Some live, some do not and will never see the light of day again. The Asylum is the mutated abortion of Hollywood brought back to life to show them that they can crap out their adaptations as quick and make more money cheating the audience.
                           Now put a tutu on it and we'll call it Dirty Harry: The Reboot.
They know that their audience is dumb and they know that they are cheating them, and I know you will say the same for Transformers, a Hollywood made production. At least Transformers had actors, Transformers and clear effects. Trasmorphers, An Asylum mockbuster, looked like they ripped off Terminator Salvation, put robots in it and said, "Pretend they're coming after you". Nothing to do with Transformers at all. Just a cut and paste crapfest of Terminator Salvation and Transformers.
                                                                     Are we doing it right?
Folks, I get that they're doing what Hollywood does best, but at least Hollywood tries. If the Asylum had been hired in Hollywood to do Voltron or Thundercats, they would be fired and deported off Earth along with Uwe Boll. No excuse to defend such a shitty production company that doesn't have dignity in trying artistically to make films, while other companies suffer and fail or suffer and merge with others EVERY FUCKING DAY. No excuse.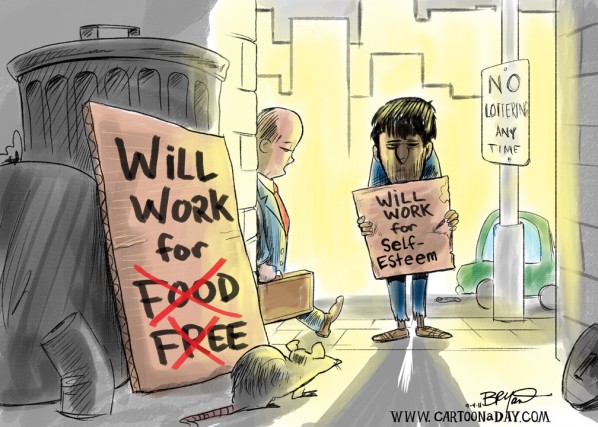 They told me they would think about getting me a loan, but... FUCKING ASYLUM stole it from me...
I'll never get work in a world like this...